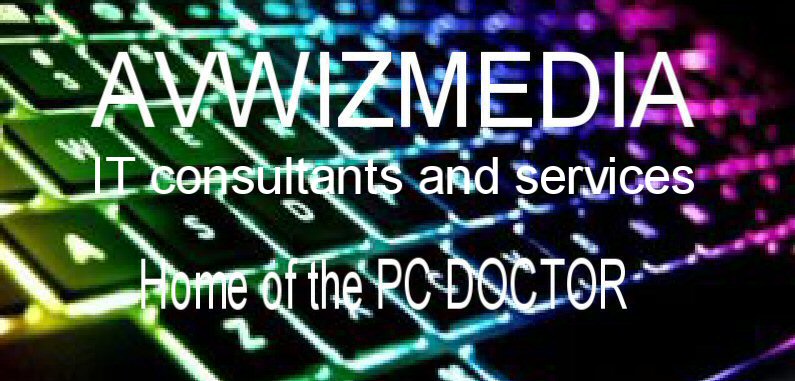 CUSTOMER COMMENTS


Jon setup my new laptop for me and installed virus and malware protection plus gave a non-computer person like me a few tips . Then a year later fixed my computer again when I messed something up by pushing the wrong keys All for a very reasonable price. I will call him again when I inevitably screw something else up. Alas, there is nothing he can install to keep me from being a bonehead.

Glen H. Powers

Computer was froze and slow called and got fixed right away!!!!!! Great job.....

Brenda Keller

I have nothing but praise for Avwizmedia,Inc. Their knowledge and professionalism are second to none, and their prices are the most reasonable you'll find anywhere. I highly recommend them for all of your Computer needs. Easily a five star Plus rating!

Ernie Holland

Jon has worked on my computer for years. Anything from installing anti-virus to cleaning up my messes. Highly recommended, reasonable rates, you won't find better!!

Brynne Livingston

Avwizmedia computer service has helped me on several occasions with my computer problems. Jon was able to identify a major problem with my new laptop while it was on warranty. Several calls to the company's service department were unsuccessful in correcting the issue. Once Jon identified the problem, the computer was repaired by the manufacter. Avwizmedia has also helped us when a family member fell for a computer scam. I contacted Jon, who quickly located the hacking on the computer, corrected the problem and reported it to the FBI with specific information a consumer would not usually be able to share. I highly recommend Avwizmedia, they are quick to respond, thorough and explain everything in language you can understand. Their prices are very affordable, much less than my local computer service center, and I don't have to leave home. You can rest assured when you call Avwizmedia, that your computer issues will soon be over.

Debra Sarvis

Jon is so patient and willing to teach. It takes all the pressure off and making the repairs easier.

Doreen A Plimpton

Jon has taken care of my business computers for a couple years now and has done an outstanding job. I am very pleased with his work and would highly recommend him to anyone in need of IT services.

Patrick Ellis-Southwest Virginia Physical Therapy


Jon is very good at what he does, which is everything related to computers and computer ills and functions. Attentive and quick to respond as well which is very important in my business. Always goes the extra mile with an issue from start to finish. A++

Roger Howe- Bean Group Real Estate


Never better computer experience than dealing with Jon! He takes the time to explain why you have something on your computer, and why you probably don't need it. He also helped me with a great PDF program that's FREE. He's very thorough, takes his time to know your computer, what you use it for. I've used him several times, and will continue to use his services. BTW, he's located in FL, and I'm in Texas. I love that i don't have to take my computer out of my house to have it fixed!!!

Susan Sherrouse


Jon is just an awesome professional. He was able to upload my software, cleaned up my PC and made it HIPPA conplaint. My system is working amazingly and it took no time to get it done. Thanks Jon !!

Dr. Oscar Alvarez


Had to have him do many of virus removal, fix software, install new software, take care of my computer yearly to keep it runmimg right, honest and fair with work and pricing

Manuel McGhee
©2018 avwizmedia,Inc.